Dating Hacks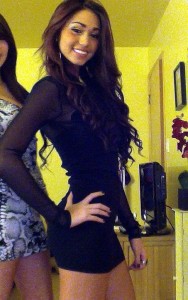 For single folks in today's day and age it can be tough. It seems as though society lost it's personal interactivity factor. Nowadays everyone is on social media like facebook and if and when they are out and about it's with large groups. Any time away from their circle and you will find them searching through their phone on Facebook, Instagram, Twitter or texting. In a world like that how the hell are we to find and meet someone we want to spend time with?
Here is a list of the best dating hacks in today's day and age.
1. Date an escort.
In any city around the world you'll find plenty of escort services for dating and companionship. With 1 call you could dial a date and order someone to your place like you would ordering a pizza. I searched for escorts and found 5 Star Escort Service and also NY Xtasy Escorts escort service as well. "Describe your ideal match and we will have 1 for you at your door within minutes" is what many advertise on their websites. While this will set you back a few bucks, nothing worth anything in life is ever free.
2. Start a local group via social media.
One of our favorite ways to meet people comes from starting a group on facebook.com. We started a group called city champagne parties and city wine tasting (city with held for privacy) and the responses are amazing. Each day we get more and more eligible singles joining the group. Now as group leader who do you think gets most of the action? Thats right ME. Each month I organize a wine tasting event at a local bar and tons of women show up. I show them how to taste wine and hold the glass and boom – I'm the man. I haven't taken it to twitter because I don't use it, but in FB I can easily promote it and take it to the next level.
3. Learn group selling.
Not exactly as it sounds this involves making your way into a social group and merging your way to the single people within it. This can be a short term or long term project. Let say you are out and about and you see a large group. Most of these are impenetrable unless you know what to look for. Most of the time there will be 1 or 2 people of a large group that are looking for outside stimulation. Typically that is the person or persons that look bored or are constantly scanning the room. The best way to penetrate that group would be via the odd man out. A good opener for groups is something simple in passing such as "hows the drink?" or whatever they are eating or doing at the time. This works great because you will always get a positive response which sets the tone for the next part of the opener "what is it?" which will get more talking going. Now you have penetrated the group and you can meet everyone in it and find out who is single.
All of the above work very well. You can easily find yourself dating a new person each day, week or month when using all these techniques combined. Starting a group is usually the best way to go because not only are you creating value long term but you can grow and grow to the point that it can be monetized or even give you a huge selection of people for whom you can date. This alone is the most valuable piece of the equation as you need plenty of prospects to find that someone special.